Purple Fest - Charity Event!
Posted on
On June 8th 2014 - our very own Shakedown Crew had the fantastic opportunity to perform to members of the public in the Centre of Truro - Lemon Quay and all for a fantastic cause to raise money for Tanya's Courage Trust!!
Purple Fest is an event held regularly all over the county, to raise awareness of Cancer and to help raise money towards the Charity - Tanya's Courage Trust.
We are priveledged to regularly be a part of Purple Fest, performing and holding workshops. This time our Shakedown Crew shook up the croud with their old and new crew routines, giving them a chance to get out there into the public eye - and build on confidence and experience to help them with any performances and event in the future!
You guys did an amazing job and the crouds loved it!! Well done Shakedown Crew!!! :)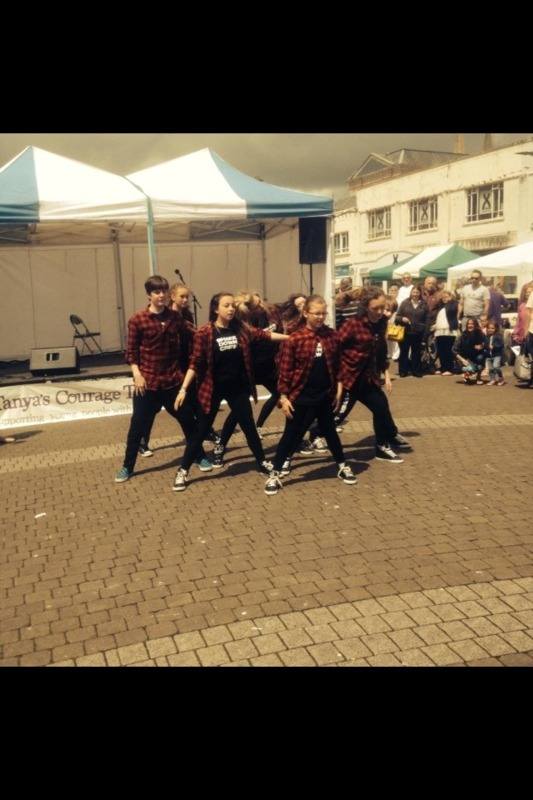 Check out more pics on our Gallery Page!