All of our Cornwall Dance School Teachers are DBS Checked, have Full Chaperone Licences, Safeguarding and First Aid Training. We strive to create the safest environment possible therefore we meet regularly both to train and to discuss improvements to our management.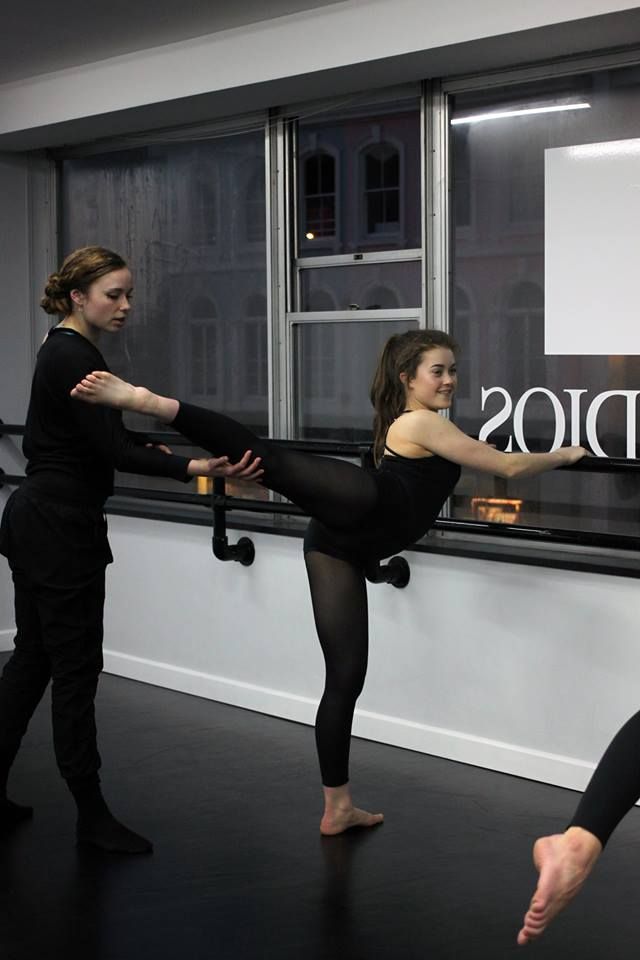 Lisa Ann McNally (School Principle)
Lisa Ann is Dance Principal and Teacher for our Truro, Falmouth and Helston Dance classes, teaching Ballet, Hip-Hop, Street, Contemporary, Freestyle, Musical Theatre, Commercial and Stage dance.
Lisa started dancing with the BBO (British Ballet Organisation) from the age of 2 years old studying Ballet, Tap, Modern, Jazz and Contemporary achieving honours and highly recommended in exams. She gained a scholarship with BBO London when she was 12years old and spent several years training with top teachers in London and performing around the country.
Lisa Trained in IDTA Freestyle Dance Teaching, in which she is now a Licentiate, allowing her to hold IDTA exams and Competitions. She is a Qualified Associate of Ballet with the IDTA, OFQUAL registered.
Lisa has taught in local schools such as Doubletree's, working with young people with learning disabilities, local youth clubs, and regularly teaches for Carrick Dance at Richard Lander School.
Lisa has choreographed for NAOS Productions, Mawgan Porth Caberet, danced in the musical shows such as 'Gypsy', and has performed with Wayne Sleep at the HFC, also working with the Hiss and Boo Company. She danced for a Cabaret Act for 7 years since the age of 18, attending events and hosting hen parties across Cornwall regularly.
With her competition teams she has gained over 50 1st-3rd places and gained Championship Titles with highly trained students from Cornwall Dance School.
Lisa was on Britains Next Top Model (Series 5), and has worked as a model since the age of 16, in promotion and shooting for covers and spreads in Magazines regularly, her photographs can be seen on Ron Hill Clothing, Vogue, Caravan Club, Glaxo Smith Kline and Dotty Magzine. Working with Louis Marriette, Ed Hardy, Huggy Raggnerson and Nicole De Carle her profile has grown and grown.
Lisa McNally became the owner of Cornwall Dance School in 2012, she has since then managed to introduce many modern styles of dance to the school, alongside IDTA exams and Teacher Training to students in Cornwall at Affordable prices. She has introduced the charity PAEF (Performing Arts Enabling Fund) to students at Cornwall Dance School, along with the help of Parents at the School, alongside creating two shows a year and hosting various events and fundraisers each year.
Alongside her Dance Training, she holds her Health & Safety Level 2, Epilepsy and Life Support Training, First Aid at Work and Paediatric First Aid & Safeguarding Level 3. Lisa has a Safeguarding Lead Level 3 Certificate, is LADO Level 3 trained and has a Level 3 Child Psychology Diploma. She has also recently gained a Level 4 SEND Diploma.
Other Credits include;
Programmes and advertising: Blue Peter, The Surgery (BBC), The Caravan Club, Kernow Clothing, Virgin Holidays, Todka, Febreeze, Ron Hill, Newquay Life Guards and Newquay Hydrotherapy Centre.
Theatre Productions: Annie, Steel Magnolia's, Jack and the Beanstalk, Oklahoma, Bugsy Malone.
Films: World War Z, About Time.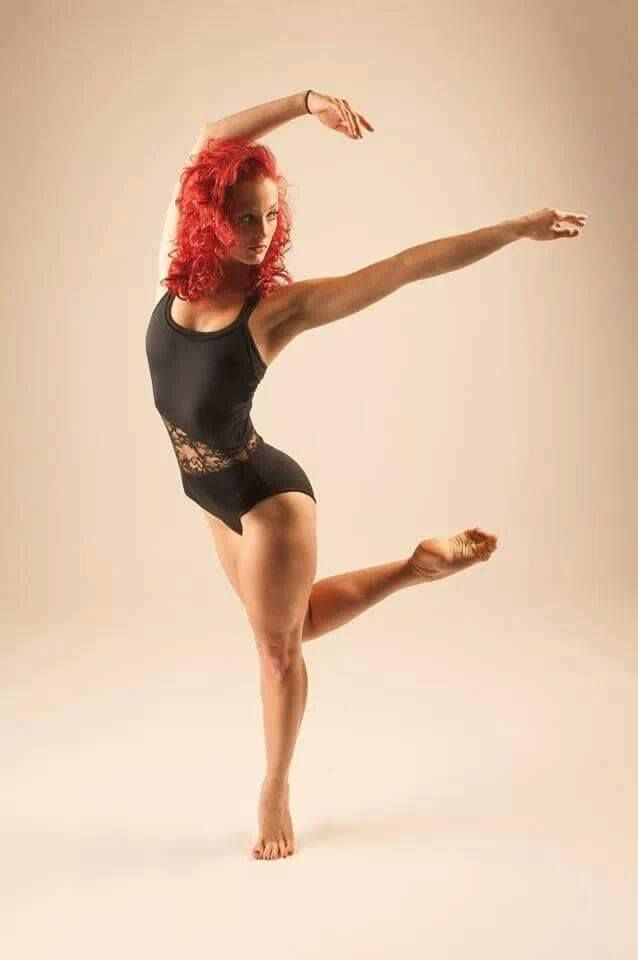 Charlie Cooper - Dance Teacher
Charlie has taught for Cornwall Dance School since 2015 and now teaches in our Truro, Falmouth and Helston studios - covering many styles: Contemporary, Lyrical, Street Dance, Commercial and Baby Ballet. She prides herself on being trained in a wide range of styles, thus enabling her to being a more diverse and versatile teacher and choreographer.
Alongside training in Dance at Truro College (Level 3 Extended Diploma), Charlie also trained at the YDA - Swindon Dance CAT (Exeter Contemporary Programme) where she was trained by several, highly prestigious choreographers such as Tim Noble and Merville Jones.
Charlie achieved an FdA with Distinction in Dance (2014), followed by her BA Hons in Dance Performance (2015).
She has also obtained the following qualifications:
IDTA Awards: Third Gold Bar in Jazz - Honours, Second Gold Bar in Freestyle - Honours.
UKALA: Latin American, Bronze and Silver - Highly Commended.
Charlie has also taught dance classes within Primary and Secondary Schools across the county - curriculum based and after school clubs.
As well as a Dance teacher, she is also a touring Cabaret Artist, performing in Entertainment Complexes across the South West. To add to this, she has recently been introduced to the modelling industry ,working with several Cornish Photographers such as Philip Trengove and Daniel Woodfield.
Charlie also enjoys competing and now hold several titles for her solo and duos (Street Dance), under the following organisations: BDO, UKSDC and UDO. She has also been presented with Choreography Awards at several Contemporary competitions across the UK. (Starpower and WDO).
Charlie has undergone further training to support her work with children and young people.
Level 3 in Safeguarding (2017), Epilepsy and Life Support Training (2017), First Aid at Work and Paediatric First Aid (2018). Her most recent training allows Charlie to be a Youth Mental Health First Aider (November 2018)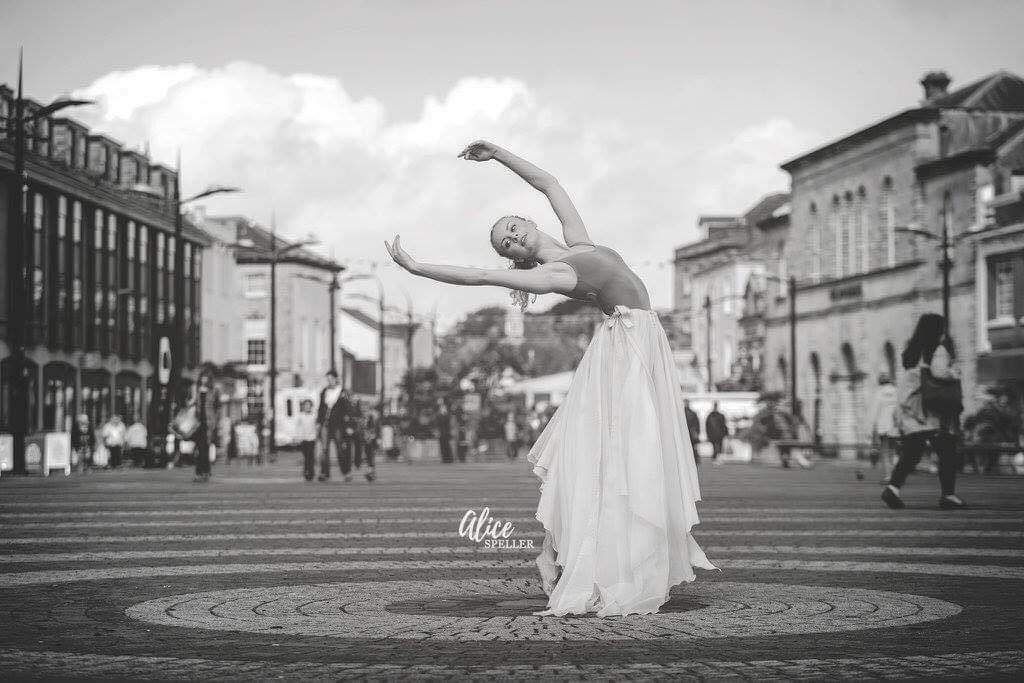 Georgia Cotterill - Dance Teacher
Georgia qualified with honours as a Freestyle Associate with the IDTA in August 2015, also completing the Anatomy and Physiology Diploma. Since then Georgia has continued to teach regular classes in a variety of styles at Cornwall Dance School.
Since beginning dance at a young age, Georgia has gained diverse training in styles including Ballet, Jazz, Tap, Commercial, Hip Hop, Contemporary, Lyrical, Social Styles and Musical Theatre and feels that this has been beneficial to developing her own choreographic style.
Over the past few years Georgia has trained intensely with industry professionals, particularly during a year-long foundation course and the start of her training at London Studio Centre. Georgia enjoys being able to pass on the knowledge and skills that she has gained from her own experiences onto the students at CDS whilst putting her own ideas into new and innovative choreography.
Alongside teaching Georgia has also worked as a model, working with local photographers to promote businesses and to build upon individual portfolios.
Georgia is currently working towards a BEd in Primary Education with a focus on Special Educational Needs and is passionate about ensuring the inclusion of both children and adults with learning difficulties within the performing arts.
Georgita is Level 3 First Aid trained, Level 2 Safeguarding trained, Level 2 Health and Safety trained and trained in using Epipens and Defibrilators. She is also Fire Warden trained.
KERRY HACKWORTH - SINGING TEACHER
'I started out in music at the age of 6 when I began piano lessons and then
worked through the classical grades until gaining my grade 8 just before studying for my Degree in 1985. Along the way I picked up some grades on clarinet and also started classical and contemporary
guitar lessons locally.
Leeds College of Music lasted until 1988 where I studied for a GDLM (Graduate Diploma in Light Music) and also where I started my singing training. I came back to Cornwall after my time at Leeds and started working in commercial and function band setups. Finally at the end of 1989 I got my first opportunity to work in a band abroad and then followed a succession of successful gigs in many different places in the world, for example;
Butlins and various Holiday Parks in the UK (1989 - 1991), Paphos in Cyprus (1993-1994), Ibiza, Spain (1996), UAE (1997), Nagoya, Japan (1999-2001) and Yokohama, Japan (2001-2002).
Since the last contract in Japan, I have been working as a singing and piano teacher at Truro and Penwith College and continue to do so. I also have some private teaching in the local area and I am still working as a solo artist around various live venues in the County.'
Kerry can provide exams with ABRSM, LCM (Musical Theatre) and Rockschool (Pop Singing). Alongside this Kerry is qualified in Level 3 First Aid, Leve 2 Safeguarding & Level 2 Health and Safety.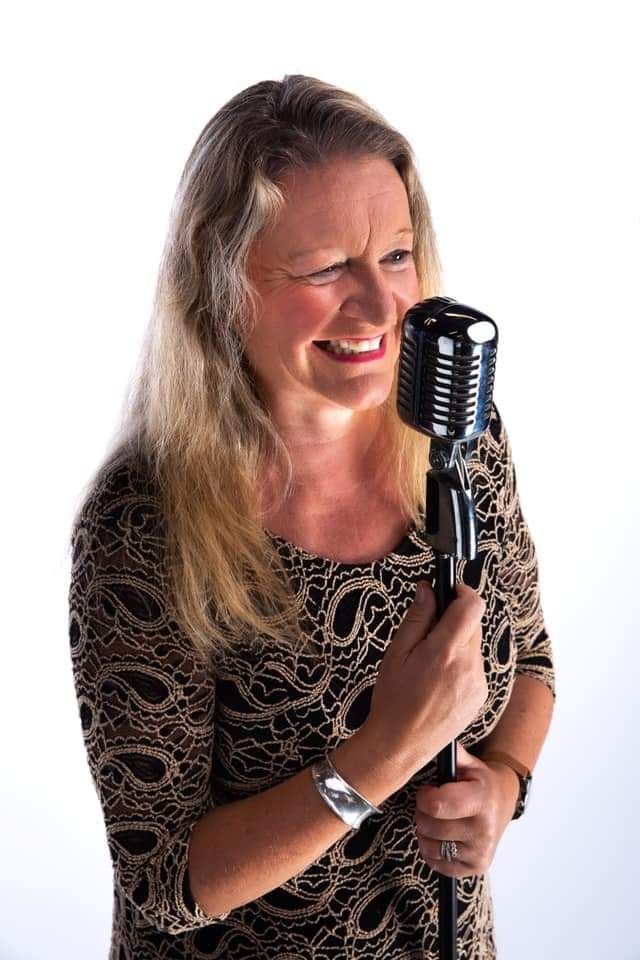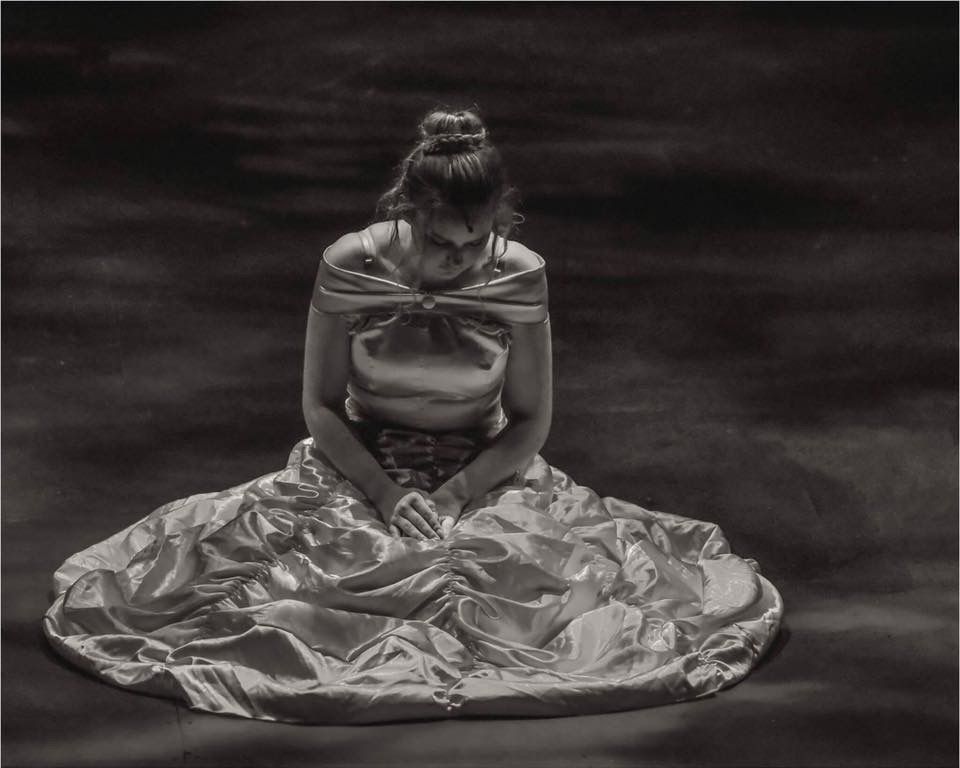 Paige Brown - Musical Theatre Teacher
Paige is one of our Musical Theatre teachers and is also co-director for our annual shows.
She has trained with Cornwall Dance School since 2012, taking Musical Theatre and Dance classes. She also trained with our very own singing teacher Darren Ball and has also has achieved her Performers Certificate with CDS.
Her passion was then turned into a career path. Not only is she preparing her students for the stage, she has also trained our students to compete in singing competitions in the Country - with very successful results.

Paige herself has performed at several theatres in Cornwall such as the Hall for Cornwall and the Royal Cornwall Showground.
Playing many parts over the years, Paige's most loved role to play was Belle in "The Beast" in 2017, where her acting and singing skills where showcased greatly.

Musical Theatre is not Paige's only passion, she is also an Early Years Childrens Worker, supporting her work at CDS with the children and young people.
Paige has obtained the following qualifications: BTEC Level 3 in Play Learning and Development, Level 2 in Safeguarding and Level 3 in Paediatric First Aid..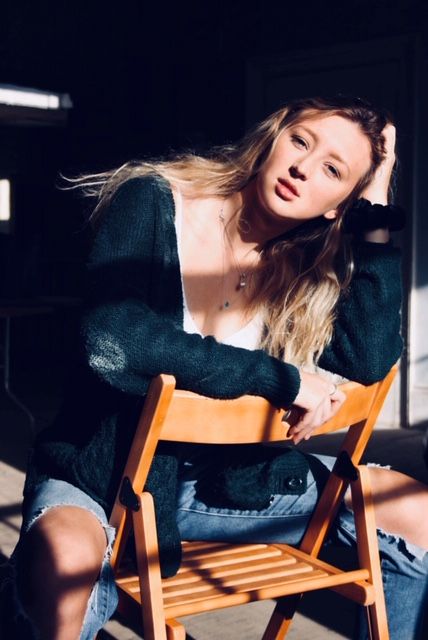 Amelia Jones - Dance Teacher
Amelia has been a student at Cornwall Dance School for seven years, and is due to complete her teaching training with us in August 2019 (Level 4 Dance Teaching Diploma & Anatomy and Physiology Diploma).
Amelia has performed in many theatres across the county such as The Burrel Theatre, Princess Pavillions, The Regal Theatre and Hall for Cornwall. Not only has she performed on these stages, she has also taken the lead roles in several shows at Cornwall Dance School: The Snow Queen, Alice in Wonderland and The Lost Boys. Amelia has also performed in the Carrick Dance Project for six consecutive years.
During her training at CDS Amelia has trained in many diverse styles including Jazz and Ballet, but her main passion lies with Contemporary and Commercial. Successfully taking exams under the IDTA syllabus, Amelia holds her Gold in Street as well as her Gold Bar 1 in Contemporary. Amelia has continued her dance education beyond Cornwall Dance, and has completed her A Level Dance at Truro College (2018). She is now working towards achieving her Intermediate Ballet (IDTA)
Amelia is a strong competitor in both Contemporary and Street styles. She is a valued team member and an accomplished soloist. Holding many titles under several organisations including: BDO, Shine, UKSDC and Starpower.
Amelia looks forward to her future in the dance industry, and wishes to persue her passion of teaching further. She will begin working as a choreographer at Penair School in the Summer 2019, as well as continuing to be a thriving teacher at Cornwall Dance.
Amelia is qualified in Level 3 First Aid, Level 2 Safeguarding, Level 2 Health and Safety, Epipen and Defib Trained and is Fire Warden trained.
BENJAMINn DI'ATH - DANCE TEACHER
'Benjamin attended the London Studio Centre graduating from Intoto Dance Company in 2013. Since then he has worked nationally and internationally performing all over the world as well as West End theatres. Credits include: Pet Shop Boys Royal Opera House, 'Carmen' Secret Opera Company, Siobhan Davis at Sadler's Wells Theatre, Celebrity Cruise Line, 'Cinderella' 2015, Step One Dance Company, Metta Theatre's 'The Little Mermaid', to name a few.

He gained his BA Hons degree in theatre dance (upper second class honours)
Professional diploma from the London Studio Centre
UKA Ballroom and Latin awards Distinction

Throughout his career he has taught as much as possible, from dance schools, to colleges and fitness studios, delivering classes and workshops all over the country. He is always excited to pass on knowledge and passion to others.

He specialises in Jazz, Lyrical, Contemporary, Commercial as well as Latin American, Ballroom and tap dance. Through extensive work in the industry he has great knowledge of the working performing arts world which he brings to his lessons here at CDS.

Ben has his first aid level 3 certificate, he is also trained to Safeguarding level 2, he is also Epipen and Defibrilator trained.'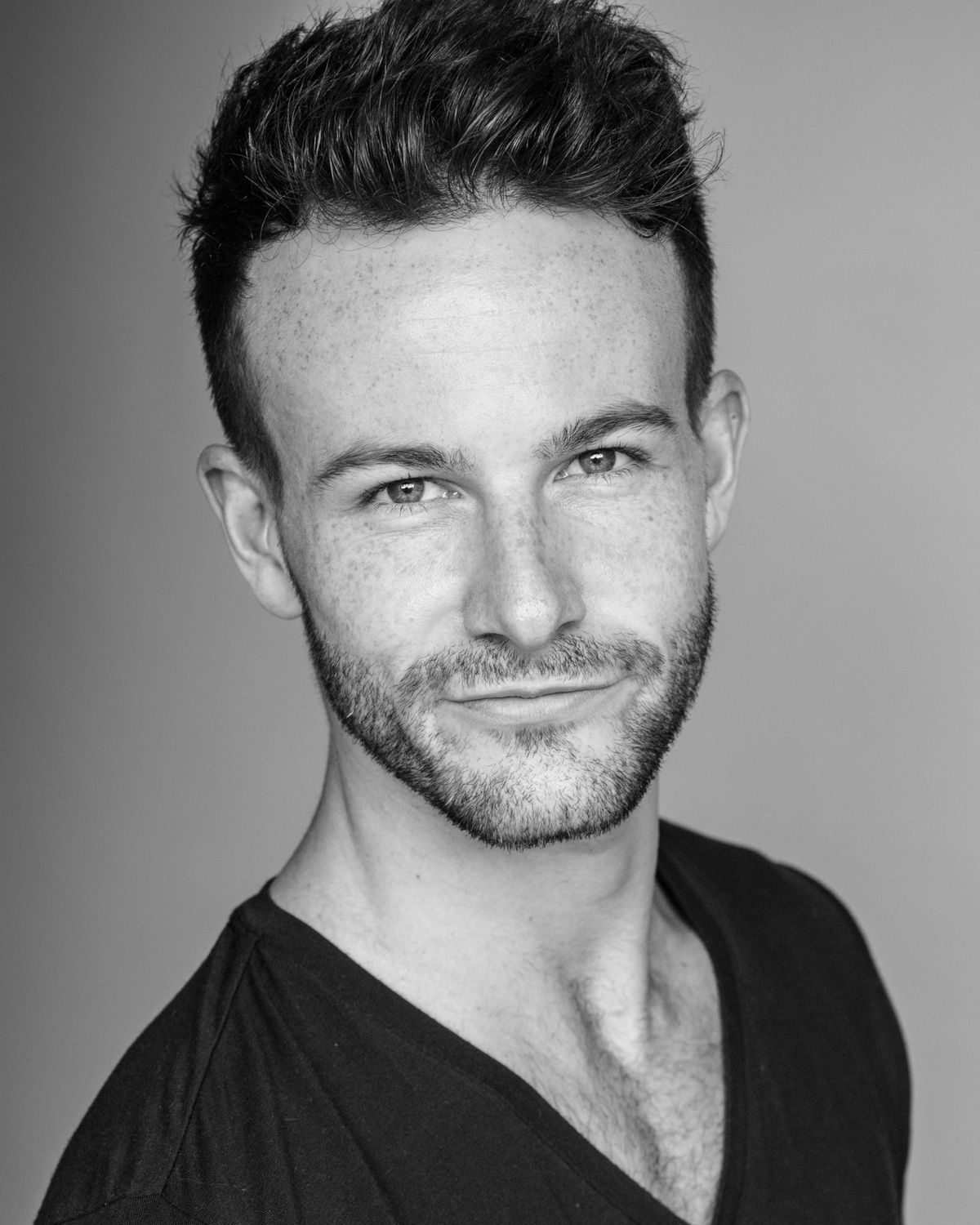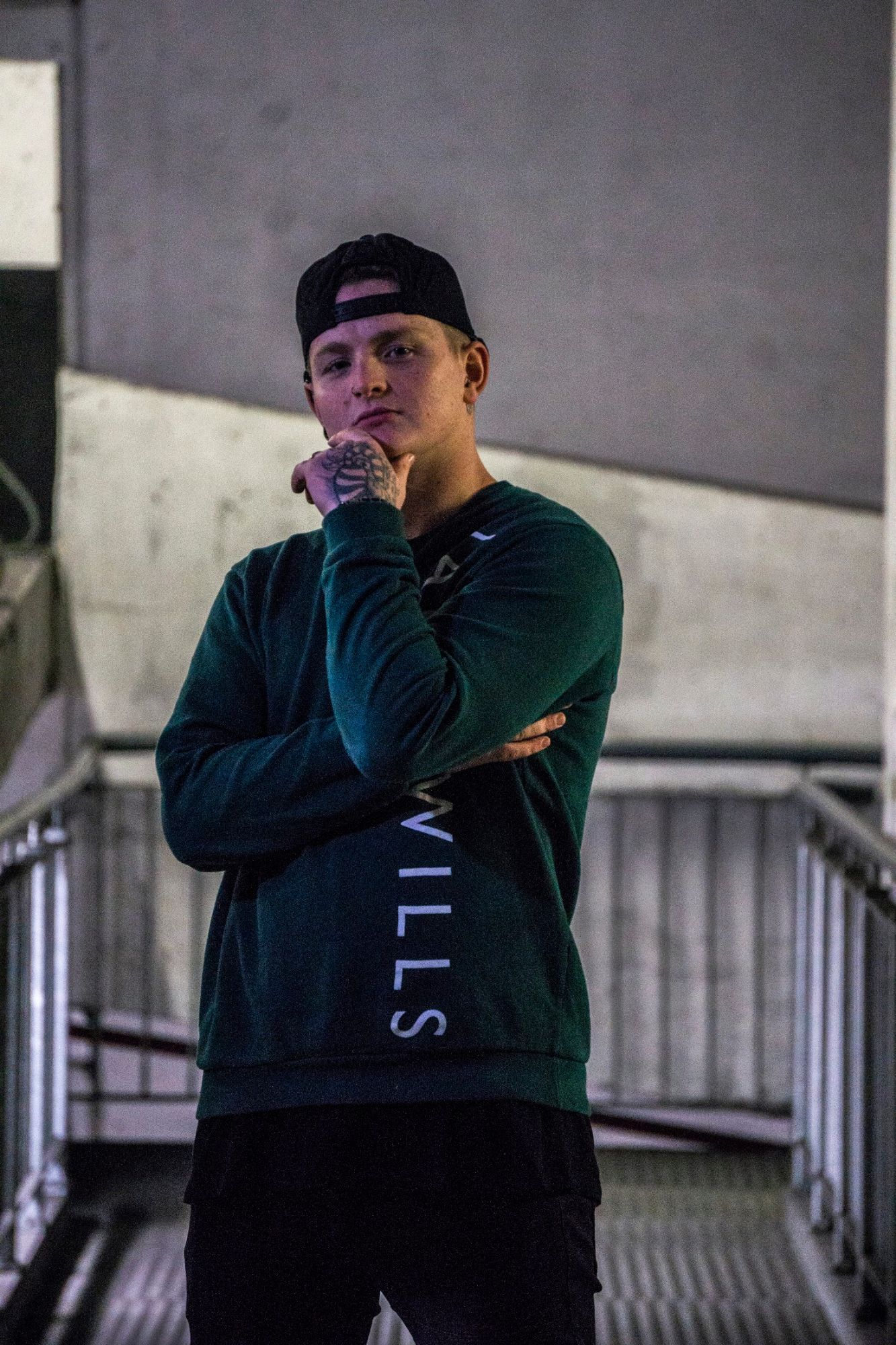 Ben Adams - Dance Teacher
Ben Adams (Greenwood) started dancing at the age of 3. Ben started training in classical styles of dance eg, ballet, lyrical , jazz, contemporary, tap, musical theatre. He found his love for street dance at the age of 8 years old, by the age of 10 Ben was competing at the highest level taking titles all around uk which include- British champion(2011) ADFP champion 4 years running, SDi, UDO,BDO. Ben also studied under the UDO TEACHERS exam board to ensure all of his lessons are well structured and diverse within dance styles.
Ben has performed around the UK and on many famous stages around the world including: Royal Albert hall, Saddler Wells, London Palladium, Liverpool Arena, Hall for Cornwall, Disney Land Paris , Disney World Florida, Bronx (NY), credits also include Harry High Hatter(DnB act) , CREAM, Duane AJ (featured on X factor) Dancing Through the Decades (2014), Hip Hop Cinderella (2015), BGT (2019)
Credits Include - POLARUK debut album (music video) Tiger Tiger (Night Club Dancer), Choreographer for Josh Curnow (Xfactor) debut album music video and many more.
Ben had also trained under the best in the industry. Credits include - Buddha Stretch, Popping Pete, Freddie Flakes, Tight Eyes, Ian Eastwood (USA), Swoosh Flawless, Ashley Banjo, Twist&Pulse, Zack Mc, Kea Pearce, Ruthyy Pearce, Studio 68 Program, Calvin Francis.
Bens classes are always full of new routines and styles to insure you experience the best of what he can bring to your studio or school, his classes are always energitic and he always brings the best out of the students.
Ben is trained in Level 3 First Aid & Level 2 Safeguarding.
ALEX HARRISON - GUEST DANCE TEACHER
Alex Harrison was born and raised in Cornwall and trained locally with Pamela Darlington before gaining a scholarship to attend Elmhurst Ballet School, in association with the Birmingham Royal Ballet.
Alex has danced with ballet companies in both Europe and America, most notably as a First Soloist with the Sarasota Ballet, Florida, USA. He has performed lead or featured roles in classical ballets as well as in works by choreographers such as Ashton, Balanchine, Macmillan, Robbins and Wheeldon.
Alex has recently made the transition into musical theatre and credits so far include: Mister Mistoffelees in the International Tour of "Cats" (China and Europe); Ensemble in "On the Town" (Tokyo and Osaka, Japan) and Alberto Beddini in "Top Hat" (for Cunard's Queen Victoria).