From foundation through to advanced classes, our young dancers here at CDS receive the best of ballet training.
Students can take Graded Ballet Exams with the International Dance Teaching Association (IDTA) and study both syllabus and freework.
Our ballet students have succeeded in CAT's auditions in both Exeter and Bristol and have auditioned and performed in professional productions at the Hall for Cornwall.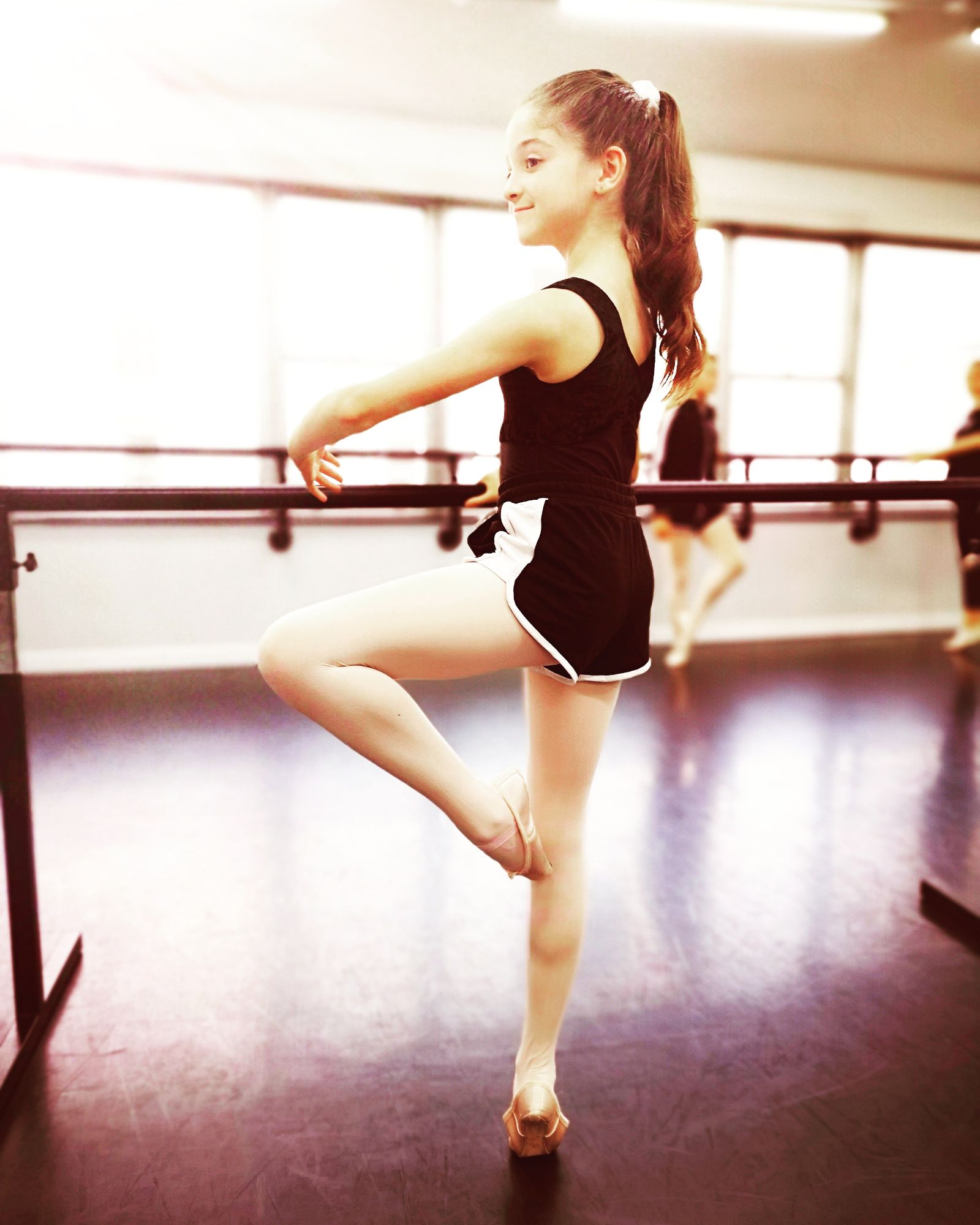 Students learn various contemporary techniques and choreography in our Contemporary and Lyrical Classes.
Our teachers work with them on various techniques, giving them a great foundation and understanding of the styles.
Students can take exams with the International Dance Teaching Association, and have the opportunity to perform in our award winning Elite Teams, who travel the country competing and perform nationally and locally.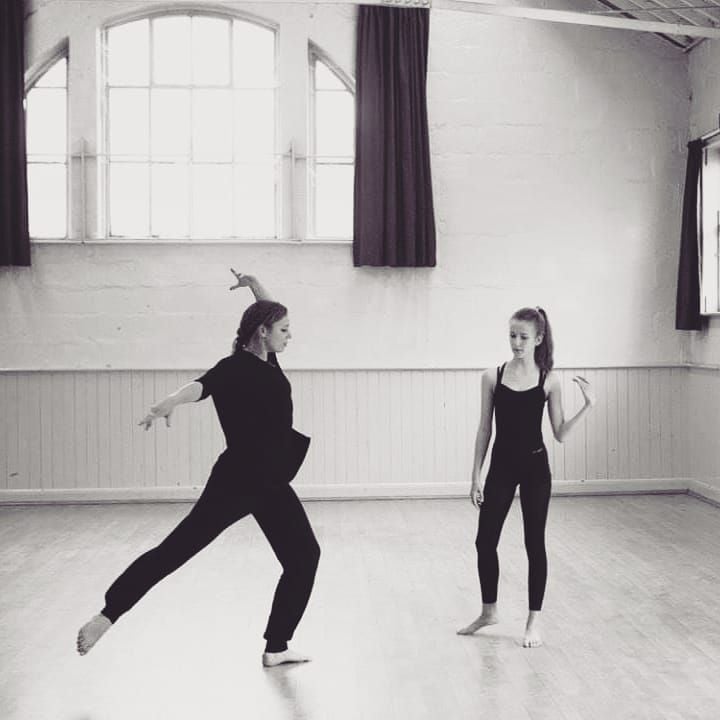 Our Jazz classes focus solely on Jazz Techniques, with amalgamations, corner work and routines that challenge our students with stylish choreography.
Technique classes work on progressing a students technique. These classes don't look at routines or work towards shows, the students in this class are solely looking at how to better themselves. Learning the details of their movement alongside stretching and strengthening techniques.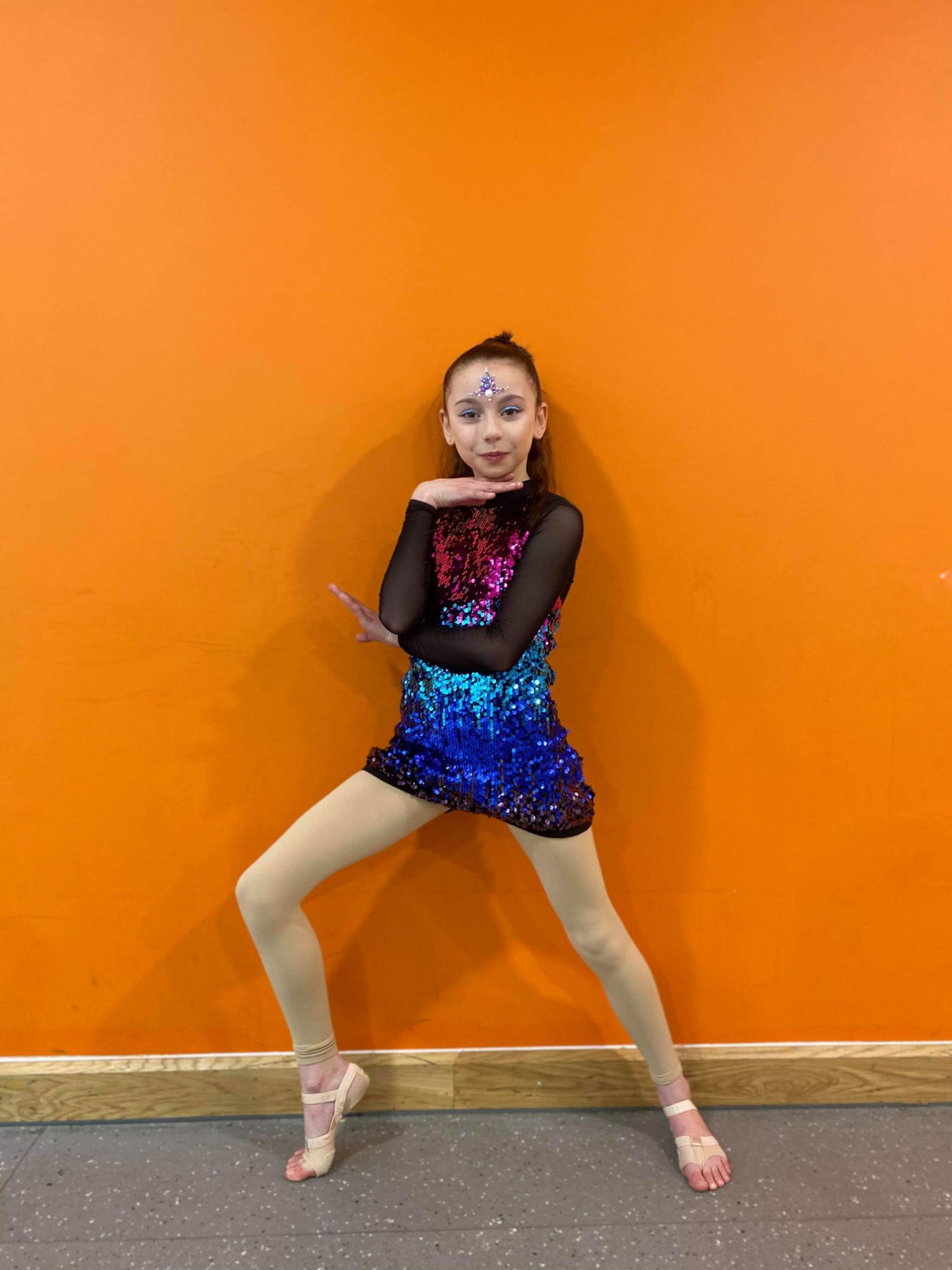 Commercial & choreography classes
Commercial Dance classes bring out the stylish sassy dancer in everyone! Think backing dancer, sharp, fast movements. Mixing in Jazz and Streetdance techniques.
Dancers work on various street style techniques such as Waacking and Voguing and House Dance, then mix these movements into routines.
In Choreography class students learn fast paced Hiphop/Commercial style routines that test a students stamina and style strengths.
Both classes are great fun and students can also take Streetdance Exams with the IDTA and join us in our end of term shows.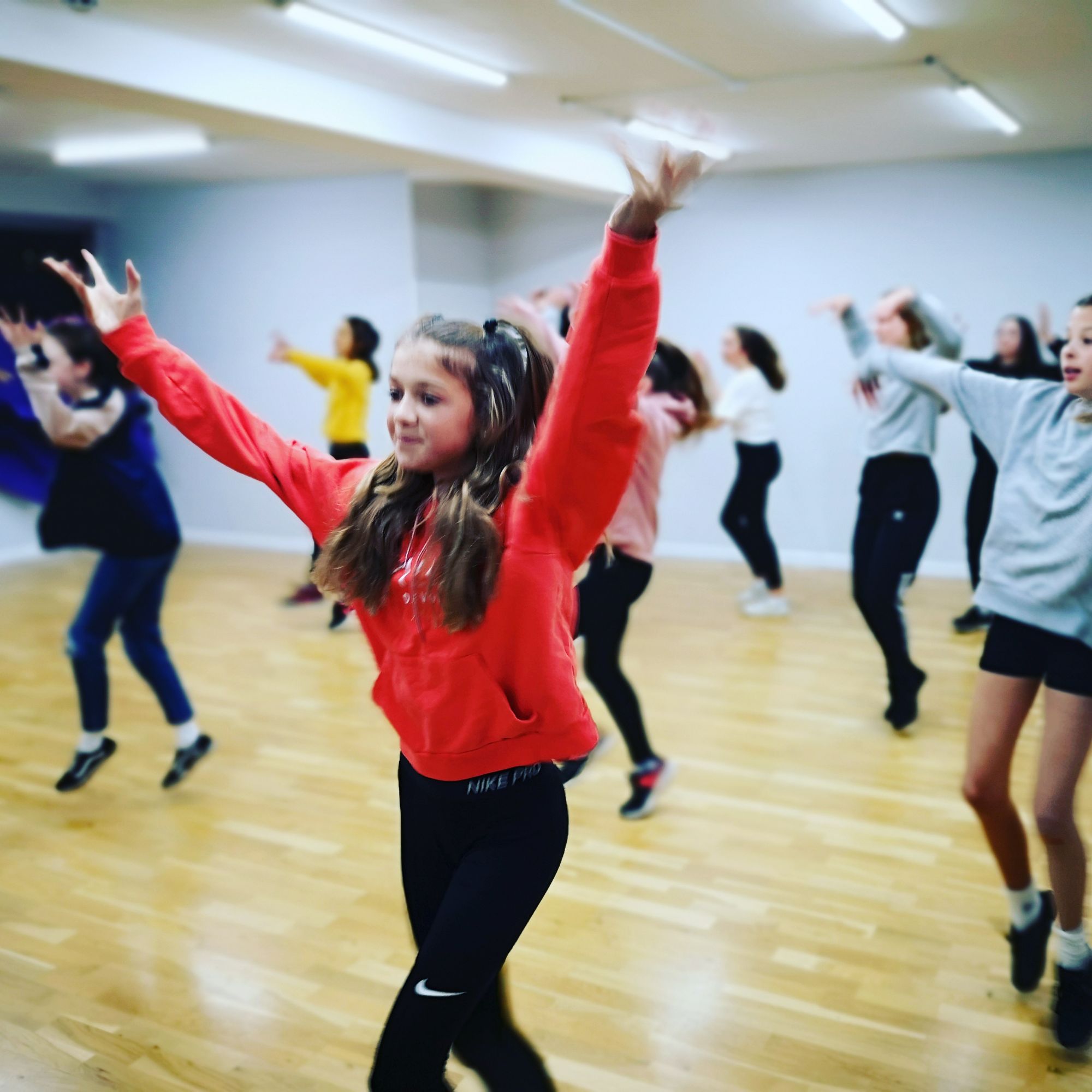 Streetdance classes look at various Street technique with the main focus being on Hiphop, House, Locking and Popping.
Breakdance classes work solely on Bboy and Bgirl moves. Tops Rocks, Down Rocks, Go Downs, Power Moves and Freezes are studied in these classes.
Students work through exercises that help them with the foundations and then work on routines implementing the technique learnt.
Students can also audition for our award winning teams, our streetdancers have individually had brilliant success both in their street styles and breakdance style, including successful auditions for productions such as Footloose at the Minack Theatre and Urban CAT's.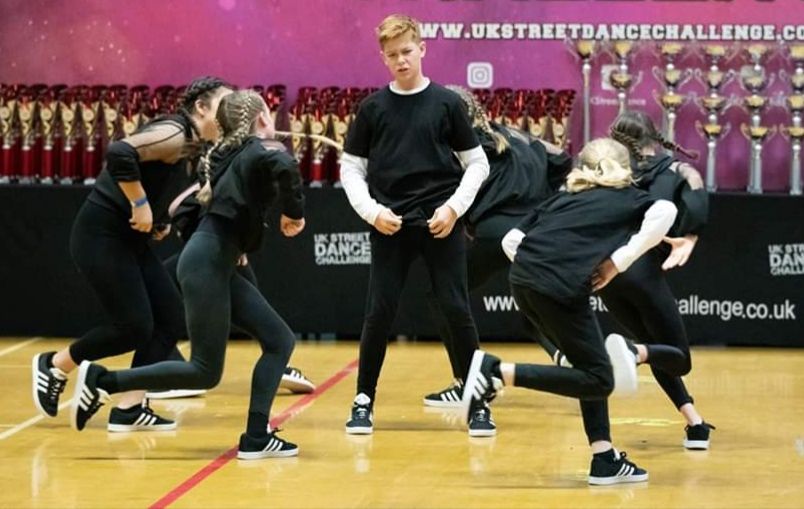 Our Kids Streetdance & Contemporary for 5-8yrs are perfect for getting our students prepared to start their dance journeys. But if your youngster is not quite yet 5yrs, we have a few classes available.
Jam Tots is for those children who can't keep still, who love to groove around the living room and do it with style and attitude! Aimed at our little streetdancers.
Mini Stars is for our little tots who love floaty, flowing movements. Looking at Ballet and Contemporary technques to start them with great technique whilst engaging with fun choreography and exercises aimed at the little ones.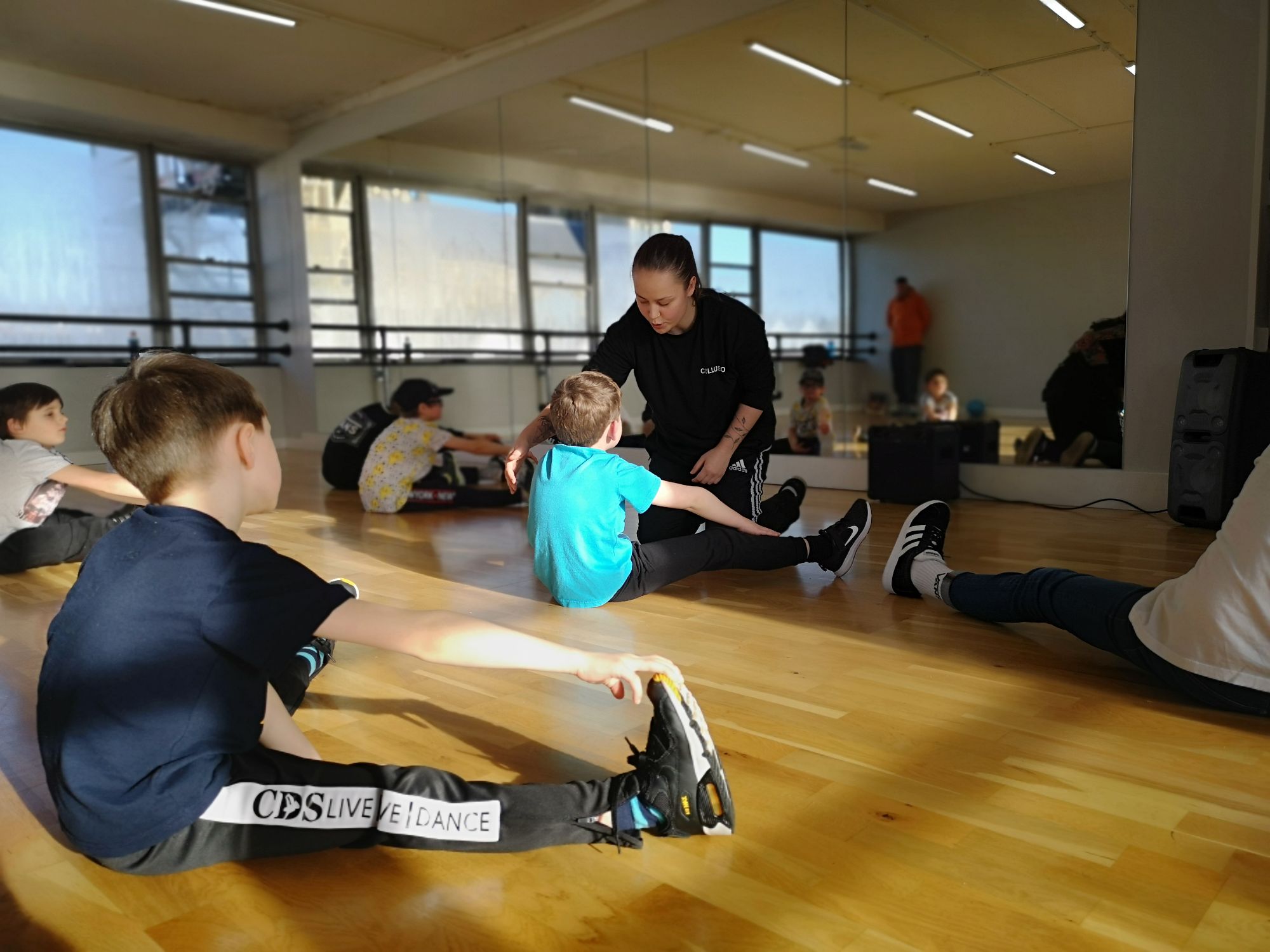 Musical theatre & musical theatre dance
Our Musical Theatre students work on scripts, songs and stage dance for our end of term performances and exams (with the International Dance Teaching Association).
The students in this class get to audition for main roles in our shows and quite often leading the running theme for them.
Students have successfully auditioned for local productions and British Youth Music Theatre.
Musical Theatre Dance teachers own students dance pieces from theatre stageshows. Students get to work on themed pieces and original work straight from the stage.