Alice In Wonderland at Princess Pavillions a huge hit!!
Posted on
A huge well done to all of our students involved in our Alice In Wonderland Musical Theatre Piece performed at the Princess Pavillions on Sunday September 21st, for the Gyllyngdune Tea Festival!
After just two days and 5 hours rehearsing our Drama and Dance students performed at 10 minute piece including two full dance routines and Scenes from Alice in Wonderland including the Mad Hatter's Tea Party, meeting the Cheshire Cat, and Painting the Roses Red with the Red Queen.
And the students did a fantastic job, after just 1 and a half hours of costume and makeup the students were ready to perform and got the chance to perform to the public three times throughout the day. We had many comments to say how proffessional our students were and how fantastic the performance was with the Falmouth Packet Newspaper commenting on how the students 'Stole the show'. A massive well done to you all and what a credit to our students!
We are featured in the West Briton, check out the link below to see the write up and pictures of the event!
Click here for the West Briton Write Up!
It was a pleasure to be involved in such a fantastic event, where many different bands and singers performed alongside stalls for Tea Leaf reading, Chinese Tea Pouring, Face Painting, Story Telling in the Quarry, Edible Poetry Writing and Printing and many others. The event at the Pavillions drew people into the gardens for the day and was completely free for members of the public to enjoy. And what a fantastic day it was, well done to everyone involved. We all had a brilliant time!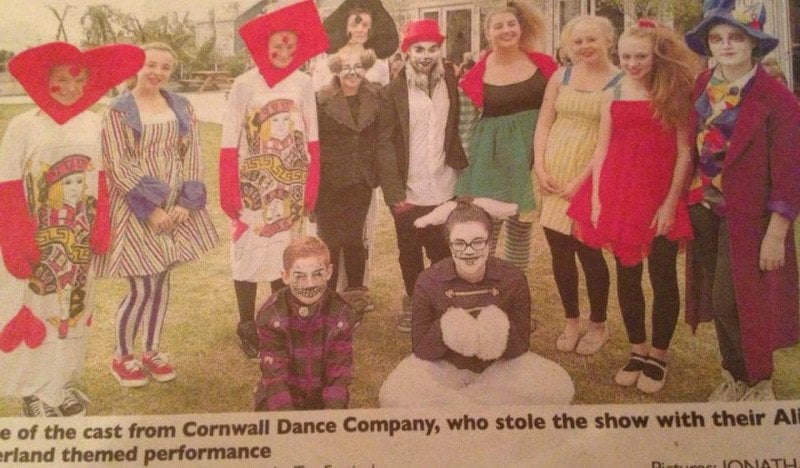 For More Images, head to our Gallery Page!!