Teachers
ALL OF OUR TEACHERS ARE DBS CHECKED THROUGH CORNWALL COUNTY COUNCIL REGULATORY BODY, YEARLY.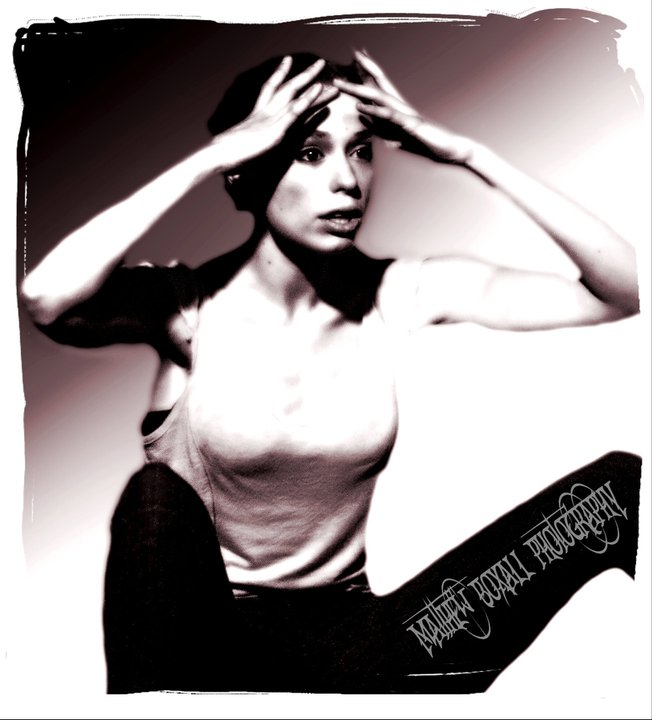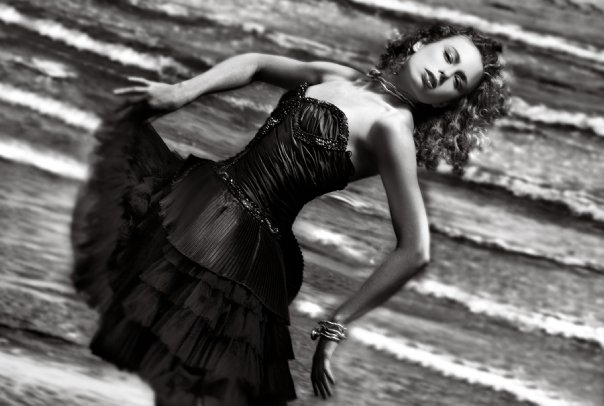 Cornwall Dance Principal And
Teacher : Lisa Ann Hillman

Lisa Ann is Dance Principal and Teacher for our Truro, Falmouth and Helston Dance classes, teaching Ballet, Hip-Hop, Street, Contemporary, Freestyle, Musical Theatre, Ballroom, Commercial and Stage dance.
Lisa started dancing with the BBO (British Ballet Organisation) from the age of 2 years old studying Ballet, Tap, Modern, Jazz and Contemporary achieving honours and highly recommended in exams. She gained a scholarship with BBO London when she was 12years old and spent several years training with top teachers in London and performing around the country.
Lisa Trained in IDTA Freestyle Dance Teaching, in which she is now a Licentiate, allowing her to hold IDTA exams and Competitions. She is a Qualified Associate of Ballet with the IDTA, OFQUAL registered.
Lisa has taught in local schools such as Doubletree's, working with young people with learning disabilities, local youth clubs, and regularly teaches for Carrick Dance at Richard Lander School and Penair.
Lisa has choreographed for NAOS Productions, Mawgan Porth Caberet, danced in the musical shows such as 'Gypsy', and has performed with Wayne Sleep at the HFC, also working with the Hiss and Boo Company. She danced for a Cabaret Act for 7 years since the age of 18, attending events and hosting hen parties across Cornwall regularly.
Lisa was on Britains Next Top Model (Series 5), and has worked as a model since the age of 16, in promotion and shooting for covers and spreads in Magazines regularly, her photographs can be seen on Ron Hill Clothing, Vogue, Caravan Club, Glaxo Smith Kline and Dotty Magzine. Working with Louis Marriette, Ed Hardy, Huggy Raggnerson and Nicole De Carle her profile has grown and grown.
Lisa McNally became the owner of Cornwall Dance School in 2012, she has since then managed to introduce many modern styles of dance to the school, alongside IDTA exams and Teacher Training to students in Cornwall at Affordable prices. She has introduced the charity PEAF (Performing Arts Enabling Fund) to students at Cornwall Dance School, along with the help of Parents at the School, alongside creating two shows a year and hosting events such as ST Austell Zombie Walk each year.
Other Credits include;
Programmes and advertising: Blue Peter, The Surgery (BBC), The Caravan Club, Kernow Clothing, Virgin Holidays, Todka, Febreeze, Ron Hill, Newquay Life Guards and Newquay Hydrotherapy Centre.
Theatre Productions: Annie, Steel Magnolia's, Jack and the Beanstalk, Oklahoma, Bugsy Malone.
Films: World War Z, About Time.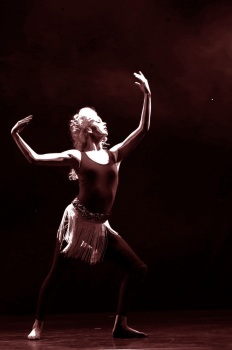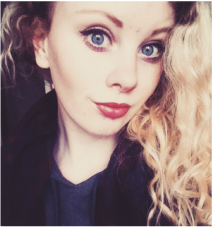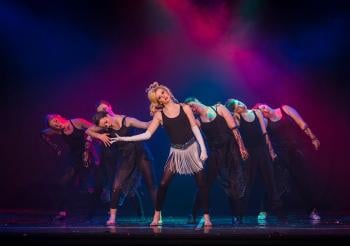 DANCE TEACHER - Georgia Cotterill
Georgia is currently studying a Level 3 National Diploma in Dance at Truro College. Over the years Georgia has trained in many styles of dance, beginning with ballet at the age of 2 and broadening to freestyle, rock 'n' roll, street, jazz, commercial, pointe, contemporary, tap and lyrical.
As well as regular performances at the Hall for Cornwall and other venues in Cornwall, Georgia has worked professionally with: Hiss and Boo Company, performing in 'Robinson Crusoe and the Cornish Pirates' in the annual Christmas pantomime at the Hall for Cornwall; The Salon:Collective in their summer performance of Twelfth Night, and as part of a dance film project 'Natura' with the school, which was entered into short film festivals across the UK. Amongst performing, she has competed in competitions and taken exams in musical theatre and dance, consistently achieving honours and highly commended.

Georgia has recently trained as a Freestyle Teaching Associate with the IDTA, through Cornwall Dance School. She is looking forward to teaching at our school in September, passing her experience onto others, as well as applying for University next year.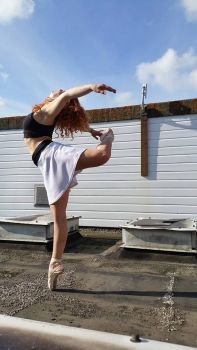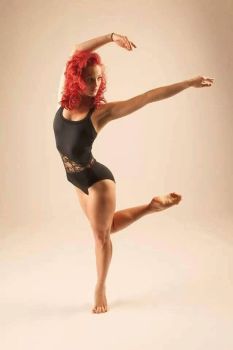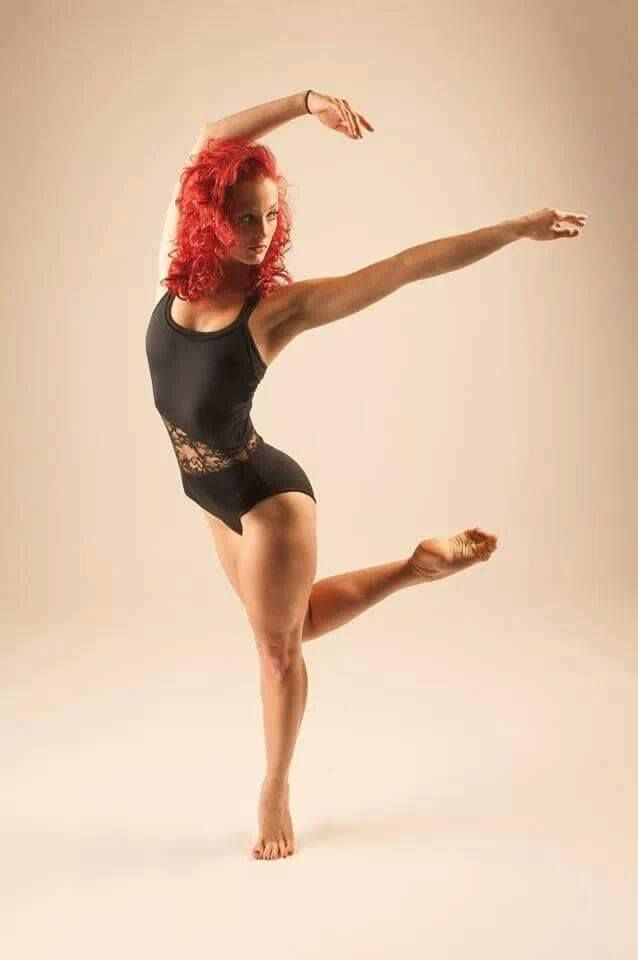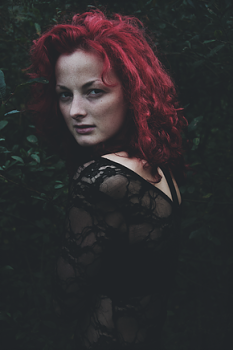 DANCE TEACHER - Charlie Wilkes
Charlie has been performing all of her life, starting with Baton Twirling at the young age of six, where she was awarded third place at the National Championships in 2007, as well as achieving first place in the South West for six years running.
Charlie started dancing at the age of 13, modelling at the age of 19, and singing at the age of 20. She is trained in Ballet, Jazz, Contemporary, Lyrical, Street Dance and Musical Theatre. She started teaching in 2011 for Puzzle Dance Studios whilst studying for her Diploma at Truro College. Charlie also trained with the Youth Dance Academy – Swindon Dance CAT (2010-2012).
Charlie has taught in many different institutions such as dance schools, Cornish Primary schools and local charities. She also has experience teaching dance in Area Resourced Based Centres for children with Special Educational Needs. She is also an annual teacher for the Carrick Dance programme at Richard Lander School.
Charlie has been taught by many established choreographers over the years, including: Meville Jones, Tim Noble, B-Boy Banxy, Nuno Campos, David Greeves, Simon Birch and Kuldip Singh-Barmi; therefore experiencing and developing a variety of styles.
Charlie has also been a Holiday Park Entertainer since the age of 18, and also has her own solo cabaret act where she sings a range of songs from the 60's to the present day.
Charlie achieved an FdA with Distinction in Dance from Truro College in 2014. As well a BA Hons in Dance Performance from Falmouth University in 2015. Charlie also has her Level 2 in Child Protection (2016), as well as Epilepsy and Life Support Training (2017).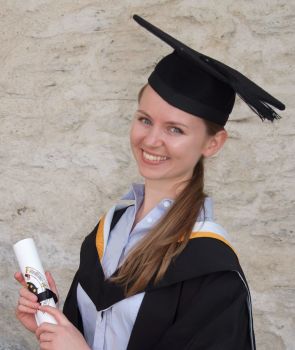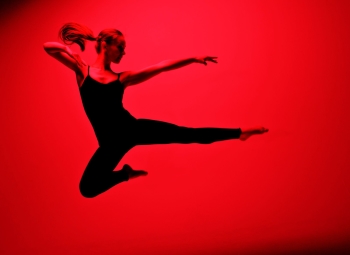 DANCE TEACHER - Katie Pritchard BA (Hons)
Katie graduated from Falmouth University with a First Class Honours degree in Choreography and a Level 4 teaching qualification from Cornwall College in 2014. She brings her love of dance and learning into the studio.
Her performance education spans a range of genres including: Ballet, Character, Jazz, Tap, Modern, Contemporary, Argentine Tango, Salsa and Irish Dancing. She has enjoyed exam success through to advanced level in both dancing and acting and performed in the Yorkshire Youth Dance Theatre for five years.
Katie began her teaching experience delivering weekly dance classes catering for 8-15 year olds at a private drama school. She was Guest Choreographer at Harrogate Theatre for a season, working with adults aged 16 and over and was consequently invited to create an assessment piece for AS level Performing Arts students. She later progressed to working as the Dance Coordinator for Studio Cambridge, which included managing her department as well as choreographing, teaching and rehearsing weekly performances by non-native speakers aged 10-17.
More recent projects include working with Freefall Dance, Dance Republic2 and Cscape Dance towards their respective community performances and volunteering for Move Better Live Better alongside Lizzie Bird in partnership with AgeUK. Katie can be seen as part of a permanent exhibition at the Eden Project in the dance film, Microbes on the Move: 5e+16 by Bill Wroath and Jules Laville. She is also training in aerial arts including Vertical Dance, Wall Running and Tissue Cocoon with Yskynna Vertical Dance Company.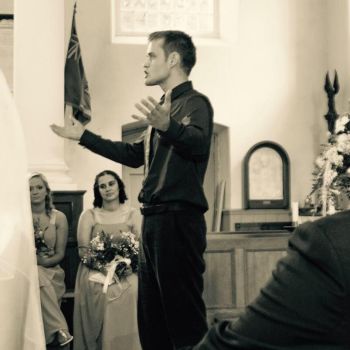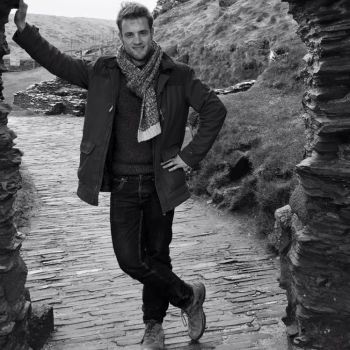 SINGING TEACHER - Darren Ball
Darren has always had passion for music and began singing at the age of 17. He started by studying for the exam board called The Associated Board of the Royal School of Music. Alongside his singing he learnt to play the piano and study the theory of music. In 2012 he achieved ABRSM Grade 8 theory of Music and Grade 4 piano. He is now currently completing his ABRSM Grade 8 Singing.
Whilst completing his Grades with ABRSM he entered many local competitions, including Camborne and Truro Music Festivals where he achieved 'Highly Commended 'and 'Distinction' for singing.
During his study he has been a student to many professional vocal coaches where he gained a lot of knowledge for vocal tuition. The teachers include; Mary Hammond, Dr Ron Morris and Les Bubb.
Mary Hammond is from Royal Academy Of Music who has work with the artist 'Dido' ,' The Phantom of The Opera' and 'Les Miserable' the movie. Whilst under her tuition Darren learnt group lesson techniques, stage craft and vocal health.
DR Ron Morris is a Senior Speech pathologist and Audiologist. During the time with Dr Ron Morris Darren was given additional knowledge on the anatomy of singing.
Has also had lessons from Les Bubb who is mime Artist and vocal actor who has worked on 'Harry Potter' , 'Friday night live' and 'Invincible' and many more. Darren learnt how to perform with stage presence.
Now Darren provides one to one tuition for beginner piano lessons, singing and theory of music to all students across Cornwall. He currently teaches singing and music theory at The Cornwall Dance School, which is based in the LA Studios Truro. He works alongside Lisa Mcnally preparing students to perform at local annual shows. He also performs as a soloist singer for hotels, weddings and special events.